I'll be speaking at SharePoint Evolutions Conference in London
February 22, 2013
A few months ago I was confirmed as a speaker on the SharePoint Evolutions Conference (aka SPEVO13) that will take place in London, from April 15th to 17th. This conference is organized by the fantastic folks at Combined Knowledge and it was formerly known as the International SharePoint Conference (ISC).
The conference will be crammed with SharePoint experts and community leaders. Still not registered? There are still seats left. Wondering about what will you find at the conference:
Over 113 Sessions delivered by Global SharePoint Experts, Microsoft Speakers and MVP's.
3 Days of Sessions covering Business, Technical, Developer, Information Worker, Community and Case Study Tracks and Ask the Experts sessions
Over 40 hours of networking opportunities
I will speak in the Community track. My session is about a real-world case that the company I work for is involved. I expect to contribute the things that we learned during the successive improvements of the customer's SharePoint intranet, both in technical and organizational sense. I hope that somebody will find some inspiration in the things that I will share and hopefully it will help others to avoid some of the pains that we experienced.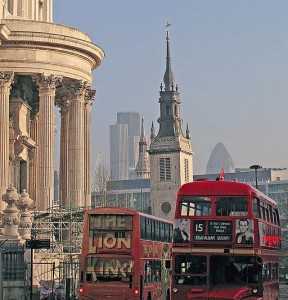 On the other hand, I'm eager to meet the old friends from the fantastic SharePoint community and to make some new ones! The community is the BEST part of SharePoint, by large.
See you all in London!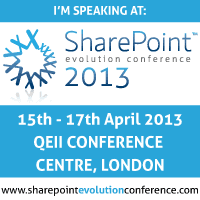 ---